Exhibit Review – JAMES TURRELL: A RETROSPECTIVE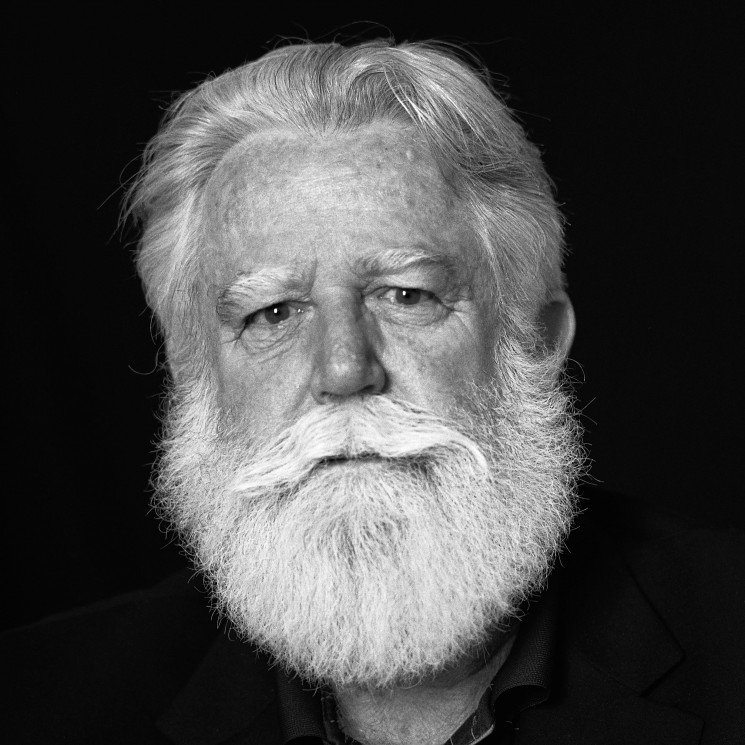 JAMES TURRELL: A RETROSPECTIVE highlights an impressive collection of some of Turrell's most iconic work that explores light, perception, architecture and space. A quick briefing on the life and career of artist James Turrell; Turrell was born in 1943 and raised in Pasadena, CA. As an undergraduate at Pomona College, Turrell studied a slew of topics from art, art history, to mathematics and astronomy. He then graduated in 1965 with a degree in perceptual psychology. In addition, Turrell then went on to receive his master's in fine arts from Claremont Graduate School. Early in his career, Turrell's work prompted viewers to consider not only what they were receiving, but also the nature of the process of perception.
The exhibit at the Los Angeles County Museum of Art (LACMA) begins with a closer look at some of his early prints. Walking through part one of the exhibit provides the spectator with a view of Turrell's thought process behind some of his prominent pieces  After exiting the gallery of drawings, you now enter a darkened room with the only illuminating light coming from one particular corner of the room; Turrell's projected light installation, Aflum (white, 1966).  As you continue on your way through part I of the exhibit, there are a serious of holograms and another projected light installation titled, Juke (Green), 1968.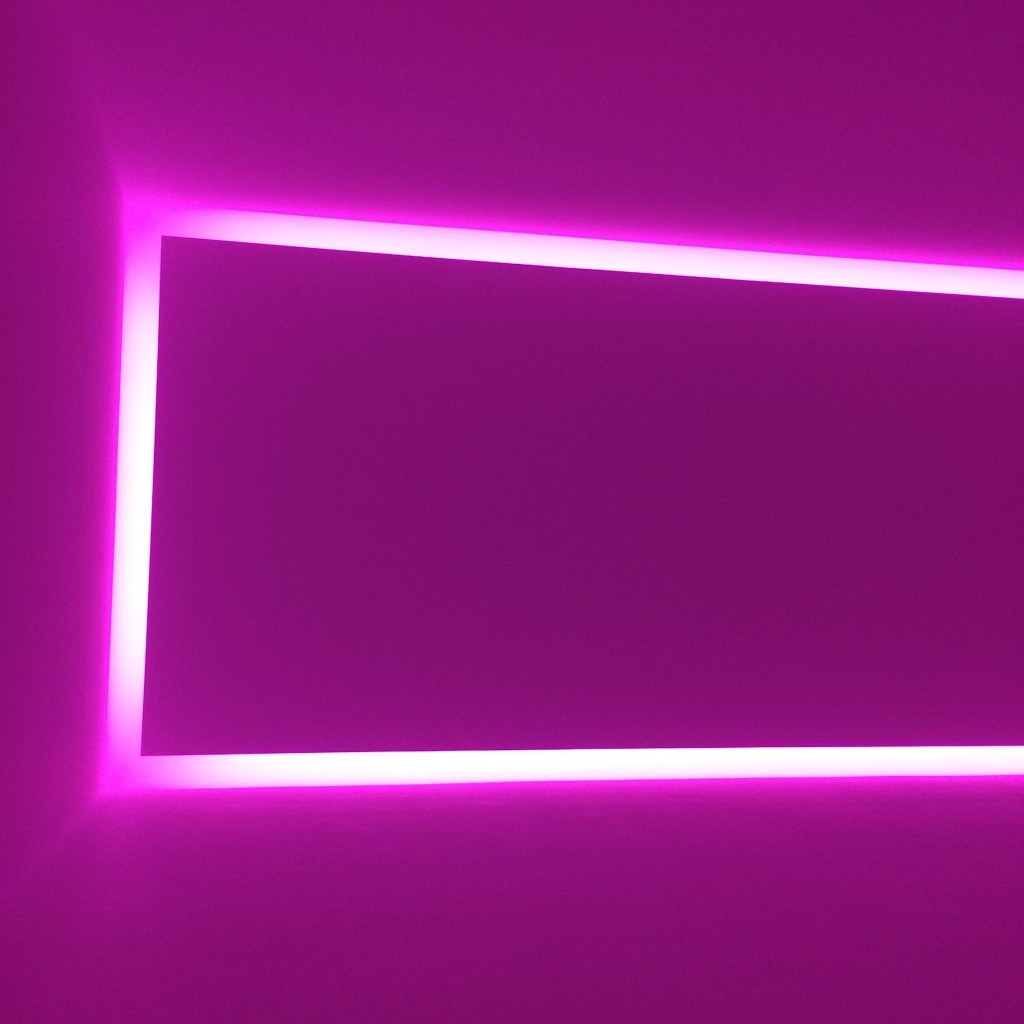 Enter the next room and you are hit with immense light from the shallow space entitled, Raemar Pink White, 1969. Turrell began developing works that addressed architecture and the space of the viewer. This shallow space is a perfect example of how Turrell transformed the space with small architectural modifications to create a space filled with light. Moving on, there is a section devoted to the numerous skyspaces created over the years all over the globe. Each skyspace consists of an enclosed chamber with benches along the interior walls, programmed lighting, and an opening in the ceiling that allows the viewer to see the relationship between the sky, light and atmosphere.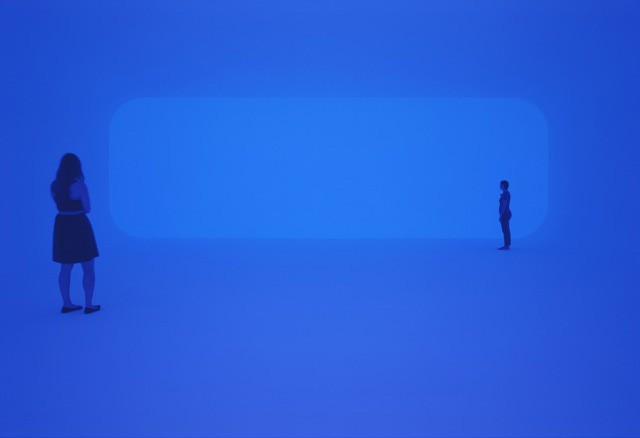 After viewing part I of the exhibit, part II consisted of what many consider the highlight of the LACMA exhibit; Breathing Light, 2013. This  particular installation (or ganzfeld) allows the viewer to literally step inside Turrell's work. The installation serves as a catalyst for viewers to explore perception of light in a length lasting anywhere between 5 and 10 minutes; truly an experience one must experience in real time. In closing of the final portion of JAMES TURRELL: A RETROSPECTIVE, one section is devoted to the Turrell masterwork in process, Roden Crater, a site-specific intervention into the landscape just outside Flagstaff, Arizona, presented through models, plans, photographs, and films.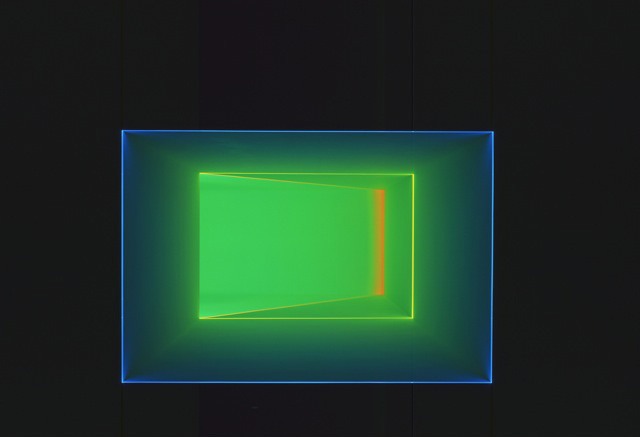 James Turrell's "Key Lime" environment of fluorescent, LED, and fiber-optic light will change your perspective of perception. When you spend enough time in the otherwise blacked out room, your eyes begin to see more than what first appears.